The Sales Performance
People
critical elements is a sales capability consultancy specialising in developing Sales Execution Skills in sales teams
We are an acknowledged authority on sales behaviour and regularly consult with, train and coach FTSE 100 & Fortune 500 Companies and SME's.
Our clients vary from the world's largest software company to an independent insurance broker with 8 sales professionals.
How We Work: Customisation
Deep Discovery
We consult with key stakeholders in the client organization to establish the issues to be addressed.
We then design a skills development program that will deliver your
expectations.
Skills Training
We deliver a skills training workshop to your sales people that execute on the program content through highly stimulating, motivational workshops that introduce and build relevant skills and expertise.
Skills Application
4/6 weeks after the workshop we run a series of 2-3 short, (3 hour), punchy, engaging group Application sessions at 4/6-week intervals to ensure activation, Application and skills adoption.
Skills Coaching
4/6 weeks after the Application sessions we run a series of 2-3, 30-minute Tele-coaching sessions at 4/6-week intervals to help your sales people leverage the skills we have trained them to overcome their real sales challenges.
"If you want to be the best consistently then coaching has to be built into the DNA of your sales organisation through the leadership of the management team."
Charles Senabulta, Vice President and Country Manager for SAS UKI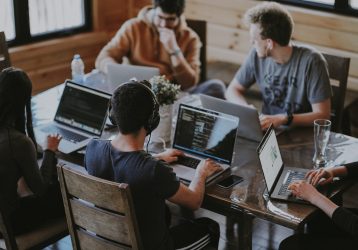 More than 16 years of experience
6000+ sales people trained around the world
Feedback From Our Clients
Steve Gough discusses the critical elements approach.

When we talk to clients, and when we run our programmes, the emphasis is always on changing behaviour.